Welcome To Think Matcha
We would like to delight and surprise you with our products. Our matcha began its journey in Uji, Japan, between 1688 & 1704. It has been awarded a prize at the Grand National Tea Exhibition almost every year. Our premium green fusion (blueberry, pomegranate, passion fruit, and pear teas are awarded North American Tea Champions Too. Enjoy!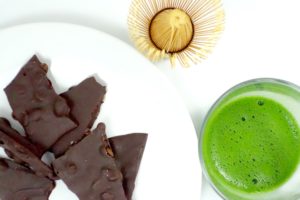 Now Delivering Teas and Chocolates
Shop our weekly promotions for amazing deals on delicious teas and chocolates
Our sale products have been chosen specially for you, check back with us for the latest specials. We hope these curated food selections help you experience and enjoy some new delicious foods, we think you will be nicely surprised.